High Intensity Roller Type Magnetic Separator, All Industrial Manufacturers & Exporter, Single Roller Type Magnetic Separator Manufacturer & Exporter in India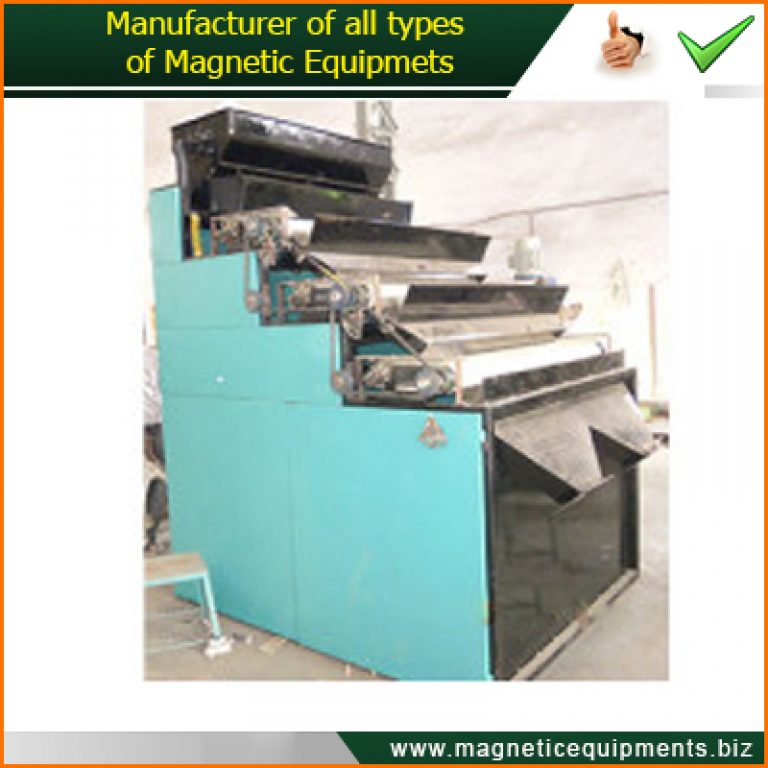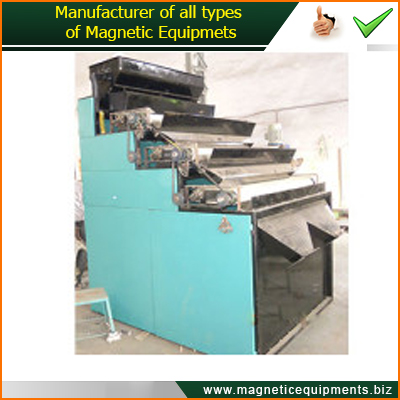 Linux Magnetics manufactures perfect, powerful and incline Magnetic Roller Separator at their production unit by utilizing inventive technology which has been used effectively in industrial minerals applications. It is a moving separator having powerful and sloping fixed magnet. The magnets that our professionals use in the manufacturing process of this separator are made up of excellent quality alloys of unusual ground essentials, which are more influential as compared to other magnets. These magnets produce high attraction forces on the magnetic roll due to their properties and special magnetic series. Also these magnets get high magnetic attraction forces and having low magnetic compassion, therefore they make it possible to separate very fine low magnetic minerals with very high improvement.
This separator is most commonly used for removing ferrous contamination from aluminum, brass, bronze turnings, boring, chips etc. It also used for concentrating material containing a very high proportion of magnetic or where regular demonstration is required for the separation of many types of complicated materials.
Our manufactured range of this separator is perfectly suitable for the upgrading of sponge or cast iron borings, steel, brass and aluminium turnings, iron chips and for mineral beneficiation purposes such as the purification of dry ceramic and unmanageable materials, renovation of abrasive grains, removal of iron particles from chemical powders & grains and also used in many other applications that requires maximum separation with a minimum product loss.
Magnetic Roller Separator manufactured by our well talented technicians and supplied by our company is most useful in various types of minerals purposes such as abrasive, refractory and ceramic raw material beneficiation, alumina, silica, carbide, magnetite, quartzite, etc. Finest tramp iron particles separation from any of material is done by their custom design and any number of roll concentrator elements may be used to manage the required separation. Our all clients can purchase this separator from us in various technical specifications at their pocket affable prices.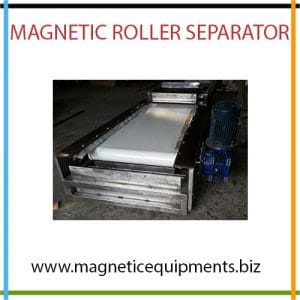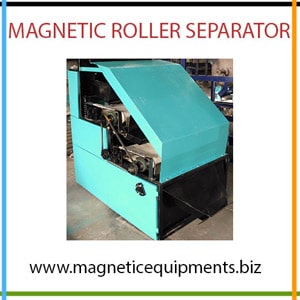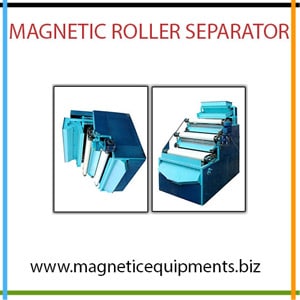 Salient Features of Magnetic Roller Separator