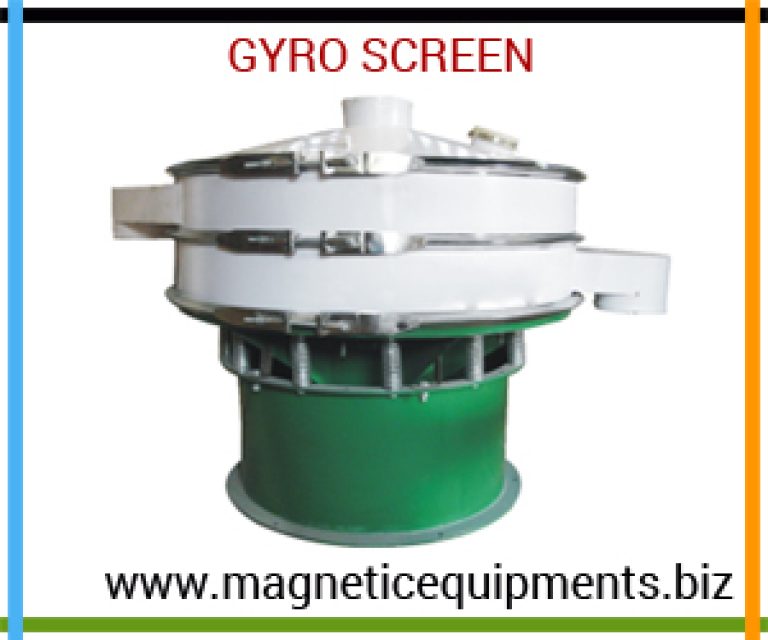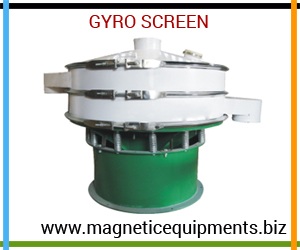 We are the leading Gyro Screen Manufacturer in India, also we are supplier and Exporter of Gyro Screen, it is  also used in industries such as chemicals, food, ceramics, plastics, pharmaceuticals etc.Gyro screen is the most effective method of screening, it causes scattering, moving and stratification of material to be sifted, also feed material constantly   flows in horizontal motion along a loop pattern on vibro screen surface and vibro screen provides optimum screening and efficiency.
Gyro Screen,Vibrating Screening Machine are driven by a special type of vertically mounted motor having eccentric at the upper & lower end of the shaft, and rotation of out of balance upper weight causes vibration in horizontal plane whereas the rotation of lower weight causes tilt and vibrations in vertical plane.
Our product is extremely demanded by various industries around the world since it is made up in accordance with the industrial norms and advanced technology so, we have extraordinary demand of it . As we serve our customers with some new resources or equipment which is reliable and reasonable from the market, that have long functioning of gyro screen . 
Gyro Screen
  product characteristics are long life span, scratch and rust resistance, hard -tough body, good functionality which gives better performance.
Advantages of Gyro Screen